Please FILL OUT FORM so we can go over your business needs.
General Business Hours for email replies
M-F 8-4 PST
Facebook Group Consulting & Management
Are you having trouble getting and keeping your group active? Or maybe you have an active group, but it takes away from the rest of your business that you'd rather be working on?
I have 6+ years experience running active Facebook groups and keeping them engaged. Creating challenges, commenting regularly, asking questions to get them engaged are all a part of managing a group that will bring you sales. But, it's time consuming and you are working on other aspects of your business. Let me give your group that personal touch.
Read more about my Facebook Consulting and Management.
aMember
aMember software customization (not install) and 1 product $250
initial aMember software customization
connect with your Amazon AWS for file storage and emails
set up your emails through Amazon to ensure delivery
add paypal or your other payment gateway
connect with AWeber for your lists (if you use a different email program, please contact before purchasing)
customize your autoresponder emails
customize it to show inside your WordPress theme
add your google analytics
general affiliate set up
1 product set up & upload
download/delivery page created for product
welcome & thank you email created
1 autoresponder created to go out 2-3 days after purchase
product links added to your sales page
welcome email created in your AWeber account if you have a list created for the product
product affiliate set up with 1 general link and 1 banner you supply
testing of account to make sure everything runs smoothly
PLEASE BE AWARE, I do not install aMember. I recommend having aMember install your software and keeping your license updated for security upgrades.
All of this is done with your completed product, sales pages and graphics. If you require sales page, graphics and/or products created or PLR rewritten for you, please contact for quote. 
Purchase aMember customization and 1 product set up for $250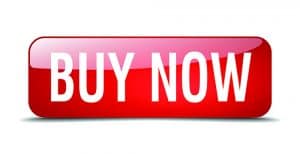 Products set up in your aMember
$99 for 1st product & $75 each additional products if purchased together
Products added to your existing aMember account, install includes the following.
product set up aMember
download/pick up page created in aMember
list created for your product in AWeber
thank you email created in AWeber with pick up page link
welcome/thank you email and 1 autoresponder set up for product delivery in aMember
link added to existing sales page button
product affiliate link set up
testing of emails and product purchase buttons
Again, as above, this is with your already created product and sales pages. If you are using another email delivery service besides AWeber, please contact me before purchase.
Purchase aMember product install $99 (1st install with me)
Purchase additional aMember product install $75
Do you have autoresponders that need to be loaded for each product? Need autoresponders written for your product? Let's chat.